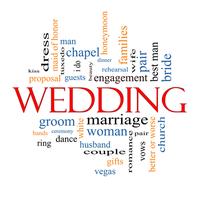 He popped the question! You said YES! And, now the OMG of wedding planning begins! Where do you start? What should you look for? What to avoid? All these questions and more are swirling around your brain- and your inbox! But, WAIT! There is help!! Wedding Planning Basics is coming and YOU will not want to miss it! From where to begin, to how to handle your budget, to what to do In Case Of Emergency- plus, lunch, a printed syllabus of the day and lots more. So, STD for Saturday, February 21 from 9AM- 6PM and sign up HERE for all the answers to your wedding questions.
Join me and Stacey Thomas, two veteran planners who have seen it all, for a day of wedding planning advice with NO strings attached!
Stacey Thomas, owner of With This Ring Wedding Planning and Consulting and The Philadelphia Wedding Chapel, has been doing full service wedding planning for nearly 11 years. Stacey's clients have primarily been in New York and Philadelphia. She has planned and coordinated weddings of all sizes ranging from 2-500 guests.
Wendy Hartigan, owner of Angel of Hearts Wedding is also an industry professional with over 10 years experience. Wendy has planned weddings all across the country in some of the most renowned venues in Philadelphia, New York, New Jersey and beyond.
Looking forward to seeing you all there!! Don't start without us!!!
Wedding Planning Basics
Saturday February 21, 2015
The Philadelphia Wedding Chapel
3502 Scotts Lane Bldg #3
Philadelphia, Pa 19129